Climbing
2018-03-13 | Mt. Avalon Trip Report
On Saturday March 10, 2018 Don, Toni and I ventured out to Mt. Avalon. With the NEClimbs Ice Report looking rather pessimistic we deiced to go somewhere with no reported ice condition information. I figured the less we knew about the ice the better off we were. So we woke up bright and early, got ourselves some food at Patches and then leisurely waited for Bear Notch Ski and Snowshoe Rentals to open so we could rent ourselves a pair of snowshoes for our little bushwack.
Read more...
2018-02-20 | Gear Review: Anker Ice Screw Holder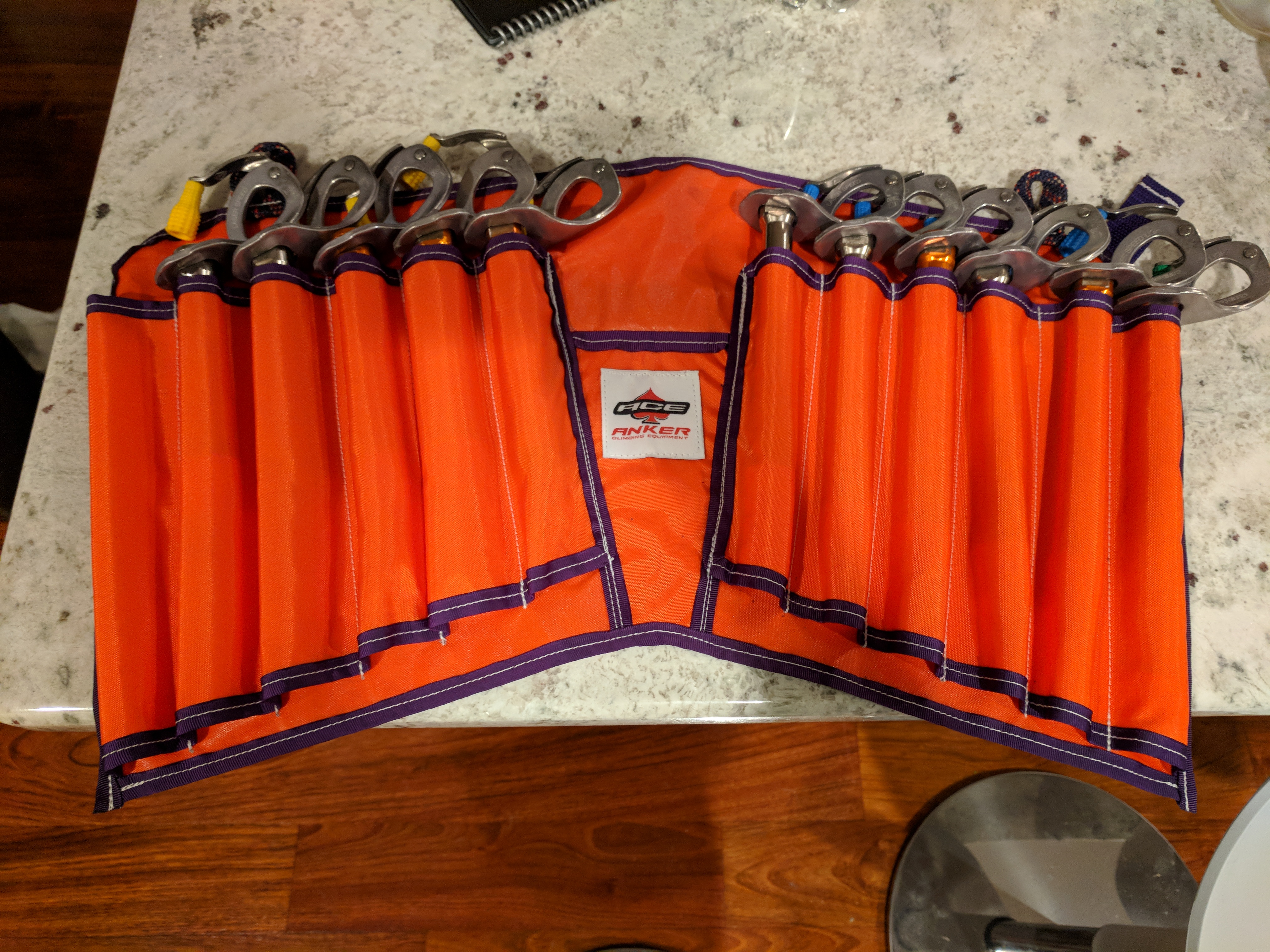 I just got myself the Anker Equipment screw holder for my brand new rack of ice screws. This thing was $45.00 and holds 12 screws. It even has a little pouch in the middle which can fit a 10cm screw, or file depending on what you want to use it for. Generally speaking I found it to be rather compact compared to the BD offering. It fits 12 screws nicely and folds up to a rather compact size.
Read more...
2018-02-19 | Squamish Trip Report
This summer I went to Squamish from August 11th-18th, 2017 with Alice Chiang, and a group made up of Matt, Lauren, Tiff and Josh. I climbed with Alice throughout the trip and had an awesome time on the splitter and reasonably high-friction granite found at Squamish. I had been once before on 2016 and had an objective in mind I had recruited Alice for: an ascent of the first peak of the Chief via Calculus Crack, and Squamish Butt Face.
Read more...